| | |
| --- | --- |
| Season | Season One |
| Air Date | January 26, 1987 |
| Syndication | --- |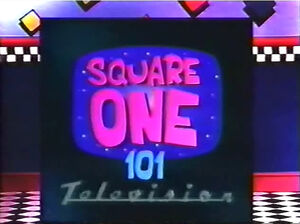 Picture
Segment
Description

Song

"Infinity"
The cast sings about the never-ending concept of infinity, causing their song to go on and on and on and on...

Bumper

Newsroom Interrupt
"New theories regarding infinity. Film at 11, and midnight, and 1, and 2..."

Animation

Mathman: Multiples of 3
Mathman identifies 12, 60 and 0 as multiples of 3, earning a free game.

Studio

Phoner: The Answer is Three
Arthur is instructed by a caller to perform a series of operations on a number, which gives him the final value of 3. He's amazed to see the formula works on other numbers. "I'm gonna have to tell the Queen of England next time she calls."

Bumper

"Infinity" Reprise
And on, and on...




Studio

Battle of the Bulge Caterers: Sandwiches
The Battle of the Bulge Catering Company is notified that their competition, the Well Bread Caterers, can make 11 different types of sandwiches using two types of meat and three cheeses. The chefs successfully prepare 12 types of sandwiches for a party, only to learn it's been called off.




Studio

Oops! Subtraction 300 - 163
In November 1941, Milford Derge makes a mathematical error, creating disastrous results for the "Take Head Airplane Company."

Bumper

Newsroom Interrupt
"...and 11, and noon, and one, and two..."

Bumper

Logo
"Have you even seen square numbers? Stay tuned..."

Song

"Perfect Squares"
A Blues Brothers-esque band sings about square numbers.




Studio

Bureau of Missing Numbers: 14
Terry Ryan fields a call about a missing 14, which winds up on the back of a wide receiver's uniform.

Bumper

"Infinity" Reprise
And on, and on...

Mathnet

The Problem of the Missing Monkey (Part 1)

Bumper

"Infinity" Reprise
And on...